The Coronavirus (COVID-19) pandemic has undeniably impacted all our lives these past few weeks and it is also heavily impacting the business world across all industry sectors. As a result, companies of all sizes are having to deal with unprecedented levels of customer enquiries during a time when most people are now required to be working from home. Naturally, these huge increases in enquiries will be putting a real strain on company resources and satisfying customer needs can become a seemingly impossible task. To help you through this challenging time we caught up with Louise Locke, COO at GFM , who shared with us what she believes to be five key benefits of outsourcing your contact centre services during times like now so that you can effectively and reliably service your customers during these peak activity times while still managing your usual business requirements.
5 Reasons to Outsource Call Centre Services
1. Call Volume Predictions
It can be incredibly difficult to predict call volumes during extremely busy periods and inaccurate predictions can leave you unprepared to deal with high volumes. Call centres have the experience, expertise, and technology to more accurately forecast these call volumes using historical data, tracking, and various other statistics. As a result, this will enable you to ensure you have sufficient resources in place so that you can effectively handle these calls quickly and efficiently. Moreover, hiring lots of new temporary staff members can be expensive, especially as they need to be trained up, which can take even more time away from your team during these business critical times. This is obviously made even more difficult during periods when people are required to self-isolate. The great thing about outsourcing your call handling services is that the provider will have a large workforce of agents who can remotely be allocated to your customer service requirements on an as-needed basis. In addition, having more agents will reduce wait times for your customers, which will subsequently increase their satisfaction.
2. Bespoke Omni-Channel Solutions
Call centres specialise in being able to provide customer service for a wide range of clients who all have different needs; whether that is phone, e-mail, live chat or social media. This makes them a great option for times like now when special circumstances may have you wanting temporary 24/7 service or support. Call centres have a lot of options that can meet your businesses' specific needs including working and training remotely, thus allowing you a cost-effective option for making temporary or quick changes to your customer support. This allows you to quickly deal with customers based on the level of service they require and you can also then prioritise calls based on these needs.
3. Improve Customer Retention
The importance of customer retention during times like now cannot be overstated; especially as many people will also be feeling the financial impact of the current state-of-affairs. Outsourcing your customer support provides the attention your customers need and helps you ensure that you don't leave customers feeling ignored and unvalued. Existing customer satisfaction is arguably more important right now than looking at ways to generate new business once normality is restored.
4. Enhance Customer Loyalty
Another significant part of customer retention is finding ways to connect with your customers. More than just paying for your products or services, customers need to feel connected to the culture of your brand. The creation of strategic loyalty programs that reward customers for their loyalty will enable you to reinforce to your customers that they are valued. These programmes may well result in even more customer enquiries if is it different to what your competitors are doing and this is yet another reason why outsourcing your customer support services can be hugely beneficial, allowing you to focus on more business critical tasks.
5. Integrated Promotions
As and when we came out of the current situation and some degree of normality is restored it is likely that you will want to have promotions planned to help recover potentially lost business, which your customers need to be made aware of. Outsourced support services will take the time to promote these offers through integrated campaigns that are aimed towards your target audience and that effectively deal with all incoming enquiries on the back end of the campaign.
As you can see there are many benefits to outsourcing your contact centre services during unexpected peak activity times; however, it is essential that you choose the right company to suit your needs and maximise your benefits. At GFM we have been delivering flexible, end-to-end contact centre services and marketing solutions on behalf of some of the largest and well-known brands in the UK for over 30 years. We have the flexibility and scalability to service your needs no matter how big or small they might be and can easily have agents working on your behalf remotely. To find out how you could benefit from outsourcing your contact centre services to us please call 01206 226444 or alternatively email us at hello@gfm.co.uk.
Stay Safe,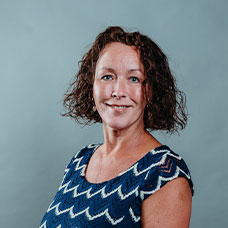 Louise and the GFM Team